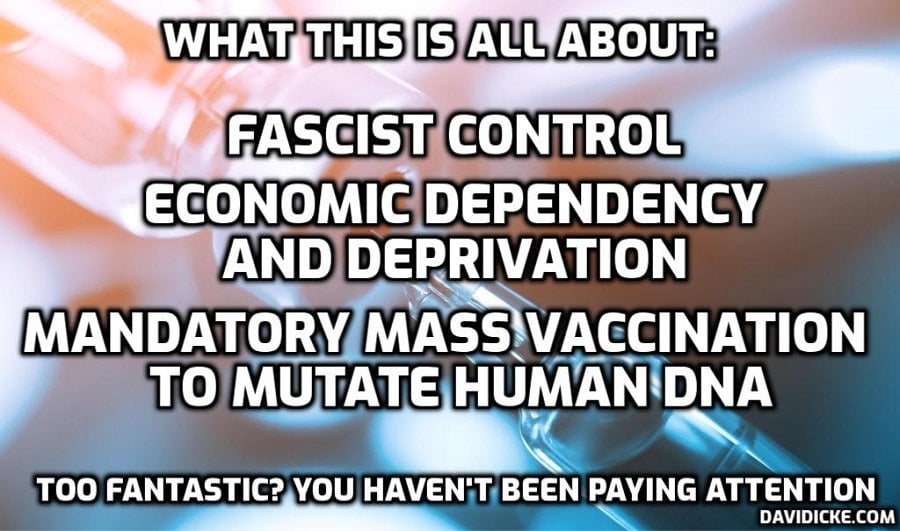 When lockdowns first happened, my initial thought was geeky, and only later did I begin to realize the implications for human rights and liberties.
My thought was: this is going to be devastating for future capital investment. The basis of my fear was the knowledge that in almost all poor countries, property rights are insecure, particularly for capital goods. These are goods that are produced to make other goods (the "produced means of production," in the classic formulation by Eugen von Böhm-Bawerk). Their existence and protection is a key to prosperity. They enable more complex economic structures – the extended order, in F.A. Hayek's phrase. It's the basis of hiring and investment, and the foundation of wealth production.
In the normal course of economic life, capital structures are constantly adapting to changed conditions. Changes in available technology, consumer demand, labor pools, and other conditions require entrepreneurs to stay constantly on the move. They need the freedom to act based on the expectation that their decisions matter within a market framework in which there is a test for success or failure. Without this ability, writes Ludwig Lachmann, "a civilized economy could not survive at all."
When governments attack capital by making it less secure, denying its own volition over how it is deployed, or it comes to be depleted through some other shock like a natural disaster, capital cannot do the work of creating wealth. This is a major reason for poverty. Start a business, make some money, employ some people, and a powerful person or agency comes along and steals it all. People get demoralized and give up. Society can't progress under such conditions. Take it far enough and people end up living hand to mouth.
Lockdowns seem focused on expenditures and consumption but fundamentally they attack capital. The restaurant, the theater, the stadium, the school, the means of transport, all are forced into idleness. They cannot return a profit to the owners. It's a form of theft. All that you have done to save and work and invest is voided.
That investors and entrepreneurs would lose faith in the rule of law – and thereby the security of their rights – was my main worry about lockdowns. Before lockdowns, life was functioning normally for so very long, decades and decades. Restaurants and hotels stayed up, operating according to their owners' wishes. People could make plans and invest across state and national boundaries, never thinking that they could be prevented from traveling. A new theater could open and rent out space for concerts or other performances. A band could form and travel here and there and arrange bookings. Large conferences could be put on in cities all over the country, and there was nary a thought of the possibility that some politician would just decide to shut it down.
Starting March 8, 2020, all that changed. The mayor of Austin, Texas shut down South by Southwest, forcibly cancelling 100,000 contracts for flights, hotels, and conference participation. It seemed unbelievable to me at the time. Surely there would be a flurry of lawsuits and the courts would intervene to call the mayor's actions despotic. The lesson would be learned and such a thing would not happen again in America for a very long time, if ever. We do have a Fifth Amendment that rules out such "takings" without due process, and as a general principle we believe in the right to run enterprises.
To my shock, this was just the beginning. Travel ceased. Schools shut down. Businesses were forcibly closed and events we had taken for granted just weeks before were deemed illegal. The churches were padlocked. Courts closed. You know the rest. By March 16, the buzzing, happy, progressing world of enterprise and creativity was shut down by governments. The politicians locked us down. People were panicked, too, but once rationality struggled to make a return, the law stood in the way of normalcy.
Read more: Lockdowns Have Depleted Capital in All Forms