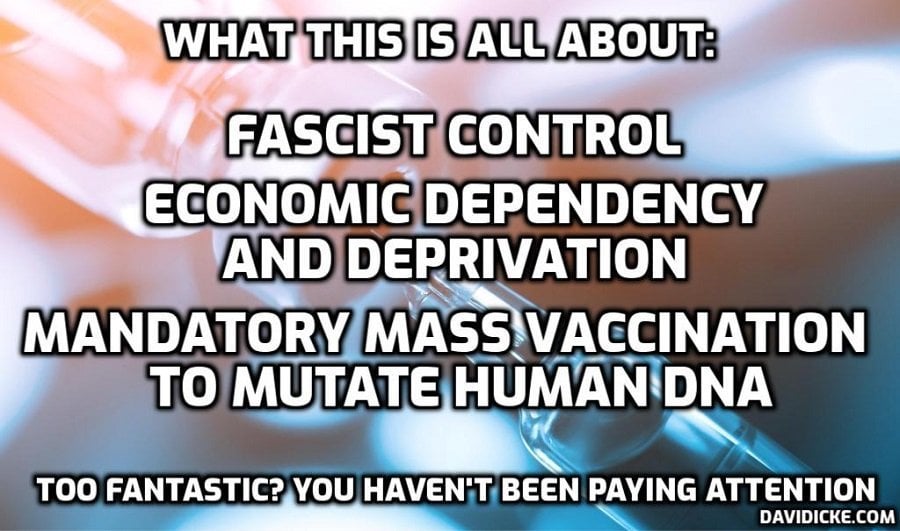 New York Times admits schemes could lead to "a dystopic system that would limit the rights of people who have been careful to avoid infection and are unable or unwilling to be vaccinated."
Several more countries have indicated that they are to adopt vaccination passports, meaning anyone crossing their borders will need to be able to prove they have been inoculated against coronavirus.
It is being reported that the South African government is working on implementing an entire Covid-19 vaccine 'ID system', which will not only encompass the so called 'passports', but will also include "management and surveillance of the Covid-19 vaccine," as well as "an integrated track-and-trace system," and "a dashboard system… to capture the reasons given for vaccine refusal."
The country's COVID battle has come under scrutiny in recent weeks with a purported super 'mutation' of the virus being discovered there.
The South African Department of Health has announced that all citizens who are vaccinated will be placed on a national register and provided with a vaccination card.
Meanwhile, in Europe, another country has indicated it will adopt the vaccination passport scheme with Ukrainian health officials announcing that all vaccinated people will be entered into an electronic health care database.
"When mandatory vaccination passports are introduced at the international level, Ukrainian doctors will be able to promptly issue a certificate of vaccinations," said chief sanitary doctor of Ukraine Viktor Liashko.
Another country said to be mulling the introduction of COVID passports is Russia. The New York Times reported that "The Russian government is considering issuing coronavirus health certificates that could ease travel and commerce for people who have been vaccinated."
Read more: Vaccine Passports Adopted By A Barrage Of New Countries And Airlines (But, of course, it's been the Cult plan from the start and all planned long ago)