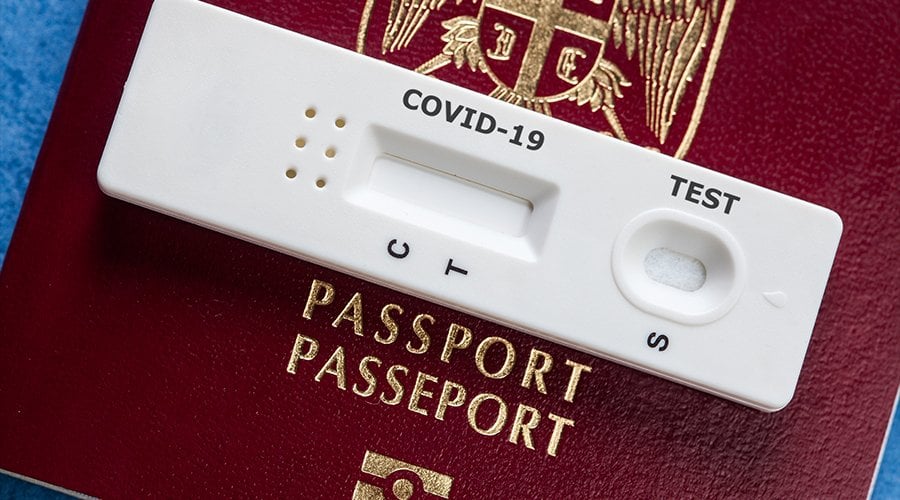 US tech and health behemoths have joined forces to roll out yet another Covid-19 vaccination passport, dangling a return to international travel but raising more questions about the future of privacy.
Along with healthcare nonprofit Mayo Clinic, health and tech companies including Microsoft, Salesforce, and Oracle have united to form the Vaccination Credential Initiative, aimed at devising a secure "health passport" that tracks the bearer's vaccination status across borders.
In a press release on Thursday, the CEO of VCI member the Commons Project Foundation argued such passports were necessary to "safely return to travel, work, school, and life, while protecting their data privacy." 
The group is working on technology that will allow jab recipients to carry an encrypted copy of their "immunization credentials," storable in the digital wallet of their choice. If the recipient does not have a smartphone, they could receive a paper version printed with a specialized QR code. The participants have emphasized they want to make "electronic access to vaccination, testing, and other medical records" accessible to rich and poor alike, "as easy as online banking," in the words of Oracle exec Mike Sicilia.
However, there remains no proof that receiving the recently-approved Pfizer-BioNTech or Moderna jabs actually will stop the recipient from spreading the virus, as both companies have admitted. VCI members nevertheless believe that being able to produce proof of inoculation is a vital step to resuming international travel and that governments and airlines will soon demand travelers carry such proof with them.
Read more: Microsoft, Oracle & Co full speed ahead on Covid-19 vaccine passports, citing incipient government demand (it was all planned from the start you liars)