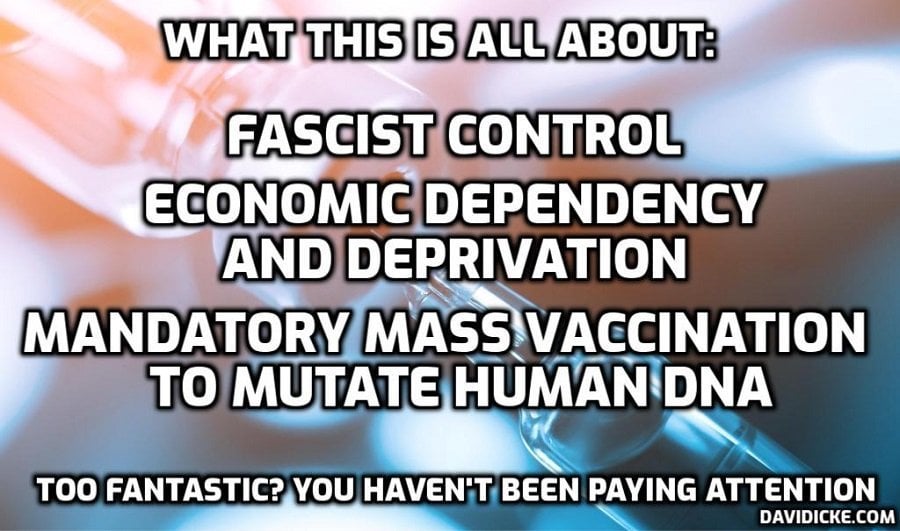 CommonPass, developed initially to track COVID testing and vaccinations, is setting the stage for biometric surveillance which will eventually be tied in with all your other medical records, digital ID, digital banking and a social credit system.
Story-at-a-glance:
Vaccine passports are here and expected to become "widely available" during the first half of 2021.
The passports will be attached to cell phone apps that track and trace your COVID-19 test results and vaccination status.
The Commons Project and the World Economic Forum created the Common Trust Network, which developed the CommonPass app that's intended to act as a health passport in the near future.
The app allows users to upload medical data such as a COVID-19 test result or proof of vaccination, which then generates a Quick Response (QR) code that you will show to authorities as your health passport in order to travel or attend certain events.
Getting health passports to become a new normal has been part of the plan all along for the Commons Project, which began developing software that tracks medical data well before the COVID-19 pandemic.
Now partnered with the World Economic Forum, CommonPass represents the beginning stage of mass tracking and tracing, under the guise of keeping everyone safe from infectious disease; it is part and parcel of the Great Reset and the fourth industrial revolution.
The Linux Foundation has partnered with IBM, the COVID-19 Credentials Initiative and CommonPass, a digital "health passport," in order to develop vaccine credential apps that will be applicable globally.
If the initiative is successful, you'll likely be required to pull up a vaccine certificate on your phone showing when and where you were vaccinated, along with which type of vaccine, in order to get on a plane or attend an indoor event, such as a concert, for starters.
"If we're successful, you should be able to say: I've got a vaccine certificate on my phone that I got when I was vaccinated in one country, with a whole set of its own kind of health management practices … that I use to get on a plane to an entirely different country and then I presented in that new country a vaccination credential so I could go to that concert that was happening indoors for which attendance was limited to those who have demonstrated that they've had the vaccine,"
https://childrenshealthdefense.org/defender/global-vaccine-passports-scary-whats-next-2/