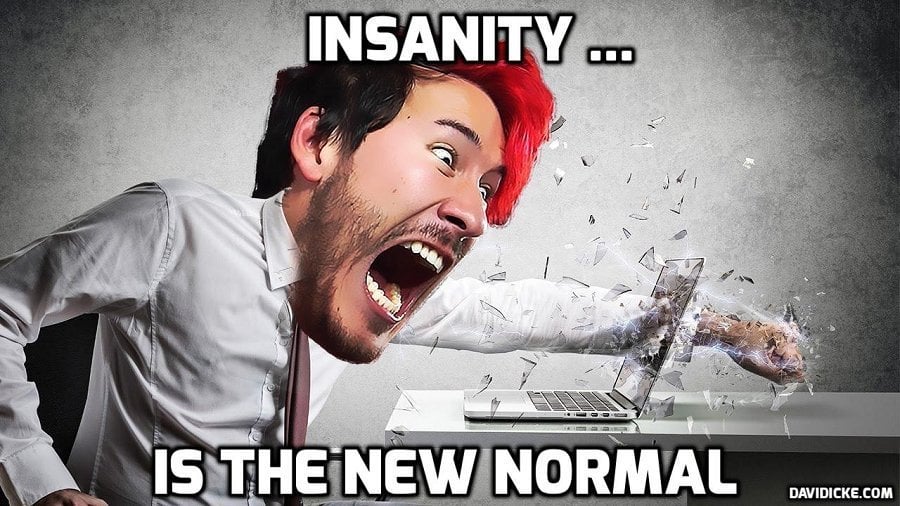 "If he can only perform good or only perform evil, then he is a clockwork orange—meaning that he has the appearance of an organism lovely with colour and juice but is in fact only a clockwork toy to be wound up by God or the Devil." ~Anthony Burgess, A Clockwork Orange
When they lock you up in a mental institution three things happen: your physical freedom is taken away, your health freedom is taken away, and you're stuck with crazy people.
Trying to understand today's society is an exercise in madness, it just doesn't make sense, unless you buck the indoctrination into high-minded concepts like democracy, freedom, justice and liberty. These things should mean something extraordinary and noble, but the concepts have been commandeered for use as propaganda. They've become diluted by corruption and are now devoid of their true meaning. They now serve more to limit our ability to see things for what they really are, than to provide us with a playing field on which to create and prosper freely in life.
In truth, though, the world in which we have today is profoundly sick. Dr. Sebi, a natural health physician and plant-based diet advocate was heavily persecuted by the medical establishment for criticizing and providing alternatives to the medicine for profit paradigm.
Dr. Sebi understood that many of the institutionalized ways of being in our culture amount to insanity.
"A society that keeps cures a secret so they can continue to sell medication for huge profits is not a real society but a huge mental asylum." – Dr Sebi
And he's right, isn't he? Why would a sane person withhold a cure from another human being?
But our culture does this with all things beneficial and good. Especially in the medical field. For example, we know a plant-based diet can reverse diabetes in as little as thirty days, but anti-diabetic medicines have become a $72 billion a year and rising niche mark.