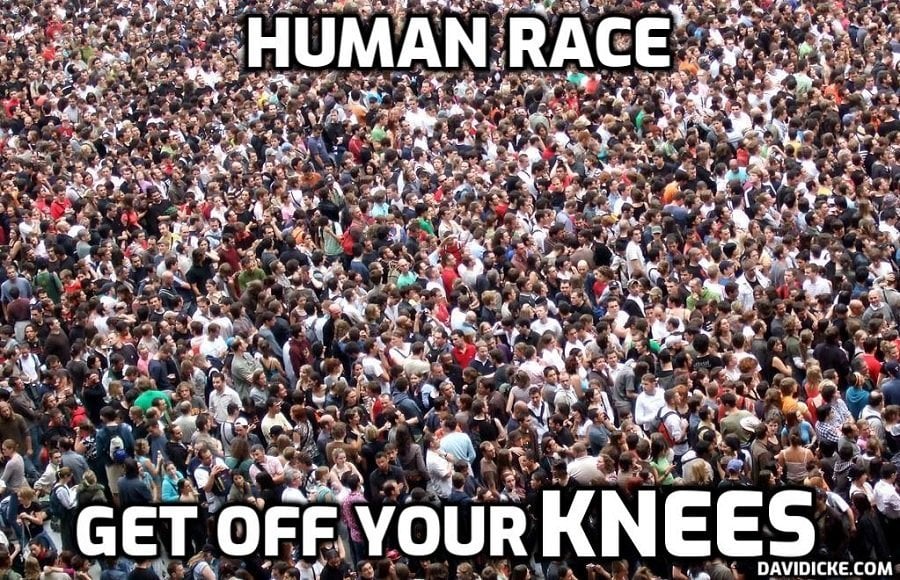 "A time is coming when men will go mad, and when they see someone who is not mad, they will attack him, saying, 'You are mad; you are not like us.'"
"Our Government, along with Governments around the world will shortly announce the quarantining of whole populations for a seasonal respiratory virus which leaves 99.8-99.9% of those who get it in the land of the living. What is more, they will also announce a shutdown of the entire economy for months and then, when the epidemic has actually gone, will mandate that you cover the lower half of your face with a bit of cloth. They will do this by frightening people into compliance with a barrage of propaganda, slogans, data entirely taken out of context, and the threat of massive fines."
Anyone making this claim at the beginning of the year would rightly have been thought to have mislaid the plot and their marbles, long ago. But here we are, at the end of that same year, and it is precisely what has happened.
Only it is much worse than that.
Had you somehow been persuaded to give credence to this insane prophecy, you would probably have been comforted by the following thought: "They'll never get away with it. The people will never stand for it."
Not a bit of it. Somehow, millions of people across the country, and in fact across the world, were persuaded to accept it. By far the majority somehow thought that quarantining whole nations of healthy people for a virus, for the first time in history, was a good idea. Well, actually the second time in history to be precise. It was tried in 2009 by the Mexican Government during the Swine Flu outbreak, but they had the good sense to end it after a couple of weeks after realising how much it would devastate the country.
Yet not only do we have our imaginary conspiracy loon's mad ravings come true, but those same people who have accepted it look upon those of us who have been pointing out the madness of it all as if we were those who had taken leave of our senses. Oh irony, thou hast had a field day in 2020. As St. Antony the Great put it:
"A time is coming when men will go mad, and when they see someone who is not mad, they will attack him, saying, 'You are mad; you are not like us.'"

To cut to the chase, we have gone and thrown out reason, rationality and proportionality this year. A coronavirus, which posed a danger to a very small proportion of our society, but which actually has an Infection Fatality Rate of around 0.2% – 0.26% (not too dissimilar to a bad seasonal flu), and which could thus have been dealt with proportionality, somehow became the catalyst for the biggest mass hysteria in the history of the human race. Indeed, many were so taken in by the great hypnotic spell set in motion by charlatans with their "hard-hitting emotional messaging," that they adopted practices so irrational and disproportionate to the threat, one wonders how they managed to live before this year.

2020: The Year We Lost the Plot