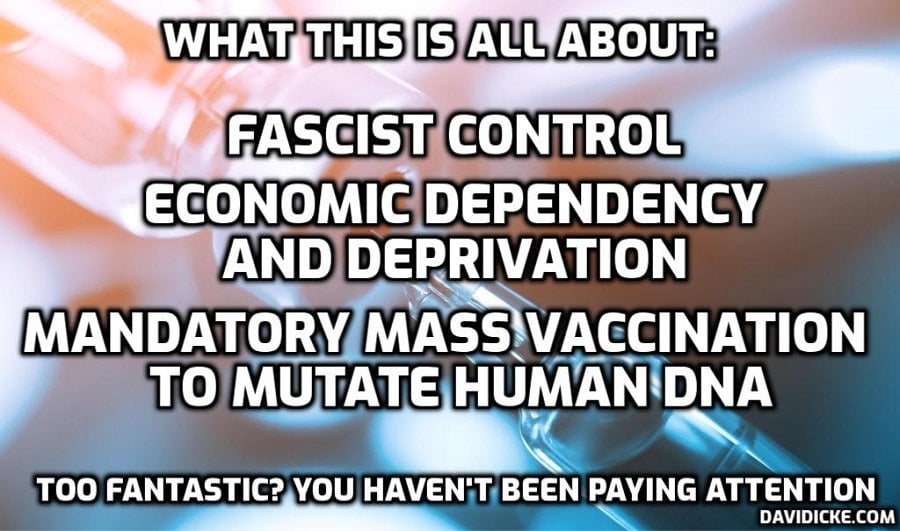 Everything in the SPARS PANDEMIC PAPER 2025-2028 is happening.It was an exercise hosted by John Hopkins University in 2017.  It was a 'futuristic scenario' using a Coronavirus as the example.It's centred around a pandemic and mass testing/vaccination programme.  We seem to be following the exact timeline.  They carried out various surveys ' 2010 Pew Research' which looked at how people found out information. Information and Communications Technology (ICT) or via internet and what platforms they used.They name it as a CORONAVIRUS.  They use the scenario that symptoms are:

Mild flu
Pneumonia/Flu
Extended Incubation period ( 7-10 days)
Short Latent period
Asymptomatic 6 days
Characteristics associated past pandemics eg: H1N1
Communication Dilemmas
Grid outages
Difficulties in getting vaccine distributed. The document goes onto describe month by month developments and restrictions.  You can see where we are in the timeline and where it's heading.Mass REGULAR testing will be the next step.  Sports halls, stadiums and health hubs will be popping up in the High Streets as we previously spoke of in the great reset of NHS.  The hubs will be in towns and cities easy transport links.  We won't be allowed in anywhere unless the tests are negative, if it is positive we will have to isolate for 10days, track n trace.
Testing is VERY important and as U.K. high density and we aspire to be the greatest global science superpower (ARPA) we the U.K. population become the lab rats under the global microscope. I'm sure Porton Down will be involved soon.
It appears 2020 is the biggest scientific clinical trial EVER in mankind. They have ALL age groups, cultures, race, creed, backgrounds around the globe. Data is being harvested in massive quantity. Different therapeutics are being used and a variety of smaller clinical trials taking place in tandem. Psychological intervention, non touch torture continues to increase.
The Government have a Behavioural Interventions Team who have been busy working alongside WHO, Government, SAGE. It's one big psyop.
Read More: SPARS PANDEMIC 2025 – 2028 or 2020 – 2021