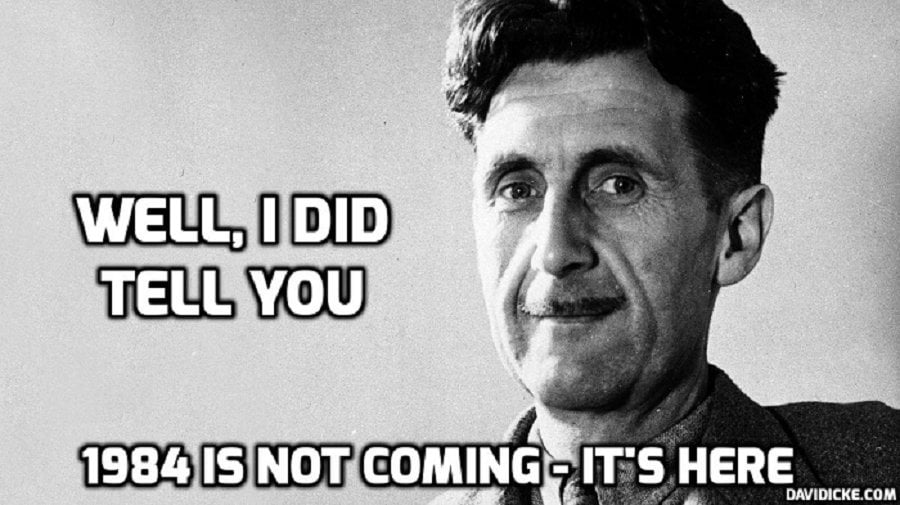 "They know exactly what they are doing … which is teaching us a lesson, a lesson about power. A lesson about who has it and who doesn't"
2020 was GloboCap Year Zero. The year when the global capitalist ruling classes did away with the illusion of democracy and reminded everyone who is actually in charge, and exactly what happens when anyone challenges them.
In the relatively short span of the last ten months, societies throughout the world have been transformed beyond recognition. Constitutional rights have been suspended. Protest has been banned. Dissent is being censored. Government officials are issuing edicts restricting the most basic aspects of our lives … where we can go, when we can go there, how long we are allowed to spend there, how many friends we are allowed to meet there, whether and when we can spend time with our families, what we are allowed to say to each other, who we can have sex with, where we have to stand, how we are allowed to eat and drink, etc. The list goes on and on.
The authorities have assumed control of the most intimate aspects of our daily lives. We are being managed like inmates in a prison, told when to eat, sleep, exercise, granted privileges for good behavior, punished for the slightest infractions of an ever-changing set of arbitrary rules, forced to wear identical, demeaning uniforms (albeit only on our faces), and otherwise relentlessly bullied, abused, and humiliated to keep us compliant.
None of which is accidental, or has anything to do with any actual virus, or any other type of public health threat. Yes, before some of you go ballistic, I do believe there is an actual virus, which a number of people have actually died from, or which at least has contributed to their deaths … but there is absolutely no evidence whatsoever of any authentic public health threat that remotely justifies the totalitarian emergency measures we are being subjected to or the damage that is being done to society. Whatever you believe about the so-called "pandemic," it really is as simple as that. Even if one accepts the official "science," you do not transform the entire planet into a pathologized-totalitarian nightmare in response to a health threat of this nature.
The notion is quite literally insane.
https://www.anti-empire.com/year-zero-the-name-of-the-lesson-is-look-what-we-can-do-to-you-any-time-we-fucking-want/