England has exited lockdown but for nearly all the country, Wednesday marks just a small step back towards normality.
With the exception of Cornwall, the Isle of Wight and Isles of Scilly, strict restrictions mean people's lives are being curtailed.
A crucial factor – ministers have argued – is that the NHS risks being overwhelmed without the tough curbs on freedoms. But is this really true?
There are nearly 13,000 beds free
A quick glance at the latest data on hospital beds shows there were nearly 13,000 beds free at the end of November.
That's 50% more than last winter.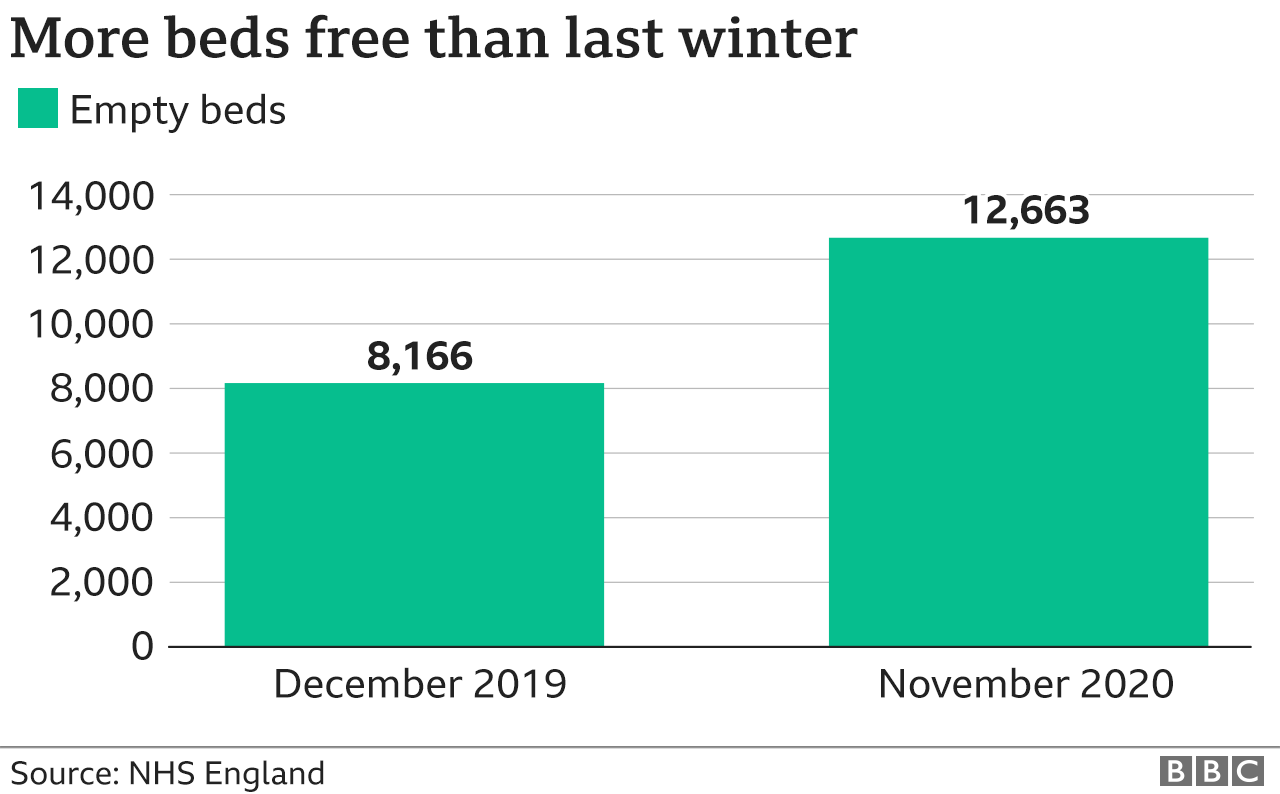 There are also several thousand beds available in private hospitals that the NHS has paid for until the end of the year that could be used for non-Covid patients.
It means, in theory, there are enough beds available to cope with a doubling of Covid patients – there are currently about 14,000 in hospital.
Read more: Covid: Does the NHS really need protecting?