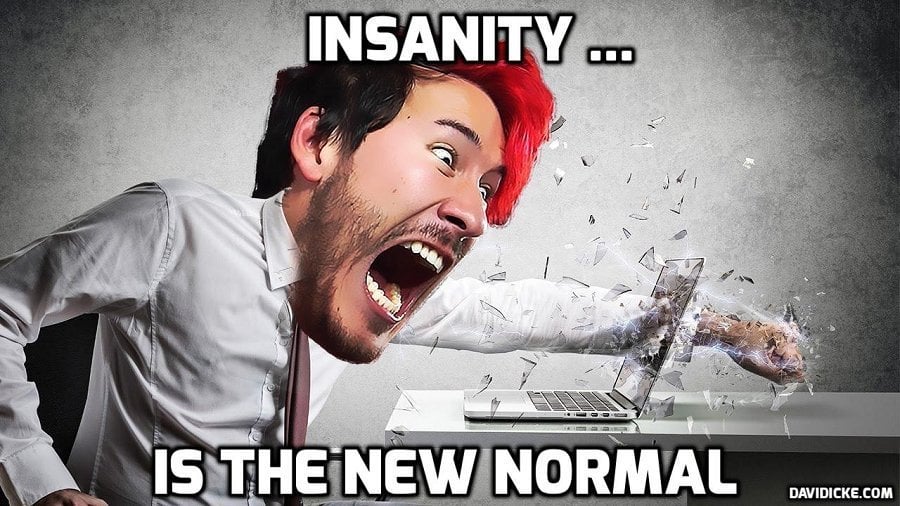 It is possible to celebrate Christmas and Thanksgiving safely, an Irish immunologist has told a skittish public– you just have to cut out all physical contact and socializing, forget hugging, and avoid after-dinner conversation.
Professor Luke O'Neill of Trinity College in Dublin has reassured pandemic-fearing families that they don't necessarily need to call off their holiday celebrations – they just need to drain the gatherings of all human connection and camaraderie.
Children can hug their grandparents, he ventured during a Tuesday interview with RTÉ, but only "briefly outdoors while wearing a mask." Overall, he explained, "the less time [spent with Grandma and Grandpa], the better". When in doubt, "stick Grandpa by the window and have a good breeze blowing through."
Dinner itself should be a socially-distant affair, O'Neill continued, advising the host to place empty seats between diners and "stagger" the setup across the table to minimize eye contact – er, virus transmission. Even accidental brush-ups against fellow humans should be avoided at all costs, he suggested, telling listeners: "don't pass the gravy boat."
The time-honored tradition of gossiping over food prep in the kitchen is also on the chopping block, as O'Neill called for a single designated drudge to "do all the serving to keep numbers down in the kitchen." Even better, he said, guests should avoid corona-cooties by bringing their own utensils.
And forget spending quality time together before and after the meal. "You can't be having 10 hours in a stuffy room together playing family games," the biochemistry professor chided, suggesting relatives should eat and run.
Read more: Academia is supposed to be the epitome of 'intelligence' when it is so often the epitome of stupid – an example: 'Stick grandpa by the window and have a good breeze blowing through.' Oh, much better to stick Professor Luke O'Neill  by the window and have a good gale blowing through