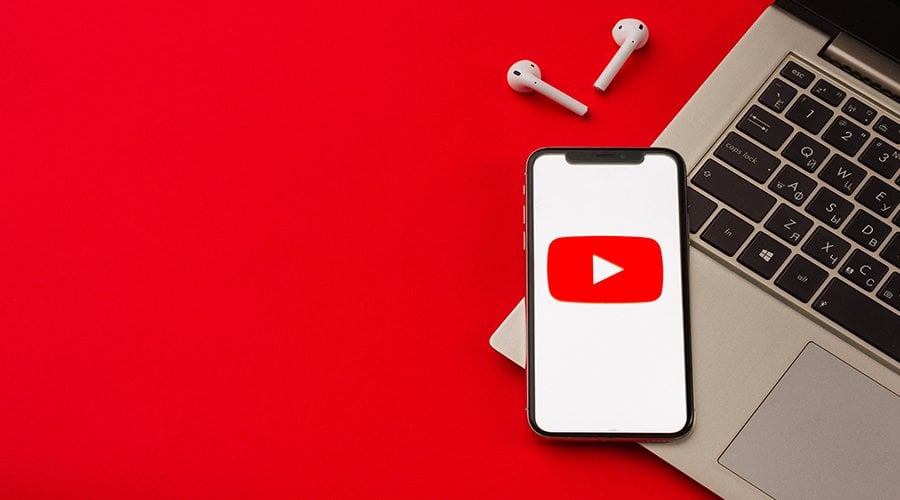 End screens are important if you want to increase your viewers on YouTube. But, what is an end screen? It is a template or slate that appears at the end of your YouTube videos which shares much information of the vlogger like the playlists, merchandises, upcoming videos, suggested videos etc. Suppose you want to attract more traffic to your YouTube channel. You should always use an End screen.
So if you want to increase the viewers and watch time and attract more subscribers to your channel, an end screen can help you a lot. In this article, you will find all the details about youtube End Screen Templates and how to use them effectively.
The first thing you need to know that the YouTube end screen is a simple overlay. It is automatically created within YouTube, and you do not need to add it separately. But. If you want to get the best results, you can always add the end screen using the End Screen tool. You can use tools like Video Creek to create unique end slates without any hassle.
You can add different elements in your end slate or end screen to make that better and attractive. You can add the following elements-
You can add the URL of a website if that is appropriate. But, to do this, you need to be an active member of the YouTube Partner Program.
You can add a suggested playlist of your previous videos in the end screen. You can also add videos from any other channel owner if you need it.
You can add another video in the end screen.
You can also add the subscribe button in the end screen to attract more subscribers.
If you are a member of the YouTube Partner Program, you can also add the link of another YouTube channel.
Procedure to add end screen in your YouTube videos
Here is the procedure to add end slates in your video-
First, open your YouTube account and open your playlist and point your cursor on any video you like till all the editing icons appear. Click the pen icon to reach the Edit Screen. On its right side, you will find different options in different boxes. You n to click on the End Screen box.
If you want to add a new video with an End Screen, you need to click and select the "Create" button on your Youtube channel. It appears on the upper right section of the screen. Here you have to upload your newly created video in regular SD format. After the uploading is complete, click on Next and proceed for editing. Next, you have to select "Add an End Screen Box" to use any existing overlay. You can also select "Add to build a new end screen" to create an end slate from scratch.
You can add multiple elements in this end screen by selecting the "+Element" option which lies in the top left portion of your screen. If you want to use an existing end slate you can use "Import from Video". If you want a new template, you can just click and select any of the options from the available designs section.
The template is blank. So, you need to add more elements in it to make it engaging and exciting. The element bar is available in the timeline, and you can choose all the necessary items that you think will make your end Slate more engaging. So, add all the necessary inclusions as per your choice. If you need to add the elements you just have to drag and drop them on the templates. You can also change the size of these by their corners. When you select a particular element, it will blink with a blue light in the timeline bar.
You can link any previous video from your playlist by selecting that particular video.
After the template is complete, you need to click on"+" to add this newly created template as your end screen in your video. You can also add video from other channels by clicking "Choose Specific Video" and add the URL or the video or its name to add it in your end screen.
If you do not like any particular element, you can always delete that by clicking the bin icon.
Please ensure that you have saved all of your activities before finalizing the whole end screen design.
Restrictions Related to Youtube End Screen
Often you might have noticed that despite creating the end screen, it is not working properly. There is a high chance that the end slate has violated the restrictions from Youtube. So, you should always design an end slate which goes along these restrictions like-
Your video should be minimum 25 seconds long to support an end screen.
The end slate should be 5 to 20 seconds long, and you can add this at the last 20 seconds of your video.
YouTube, at present, allows you to add a maximum of four elements, including one from your existing video or playlist.
The videos which have the tag, "Made for Kids" can not contain an end screen.
Only YouTube Partner Program members are allowed to add external links of another channel or another website to their end screen. Top join one should have e100 subscribers and more than 4000 watch hours in the previous years.
It will show in smartphones and apps only.
Conclusion
This is the complete guide about YouTube End screens and how to add these in your YouTube videos. With a properly designed end slate, you can always attract people in a better way and increase the traffic to your channel.