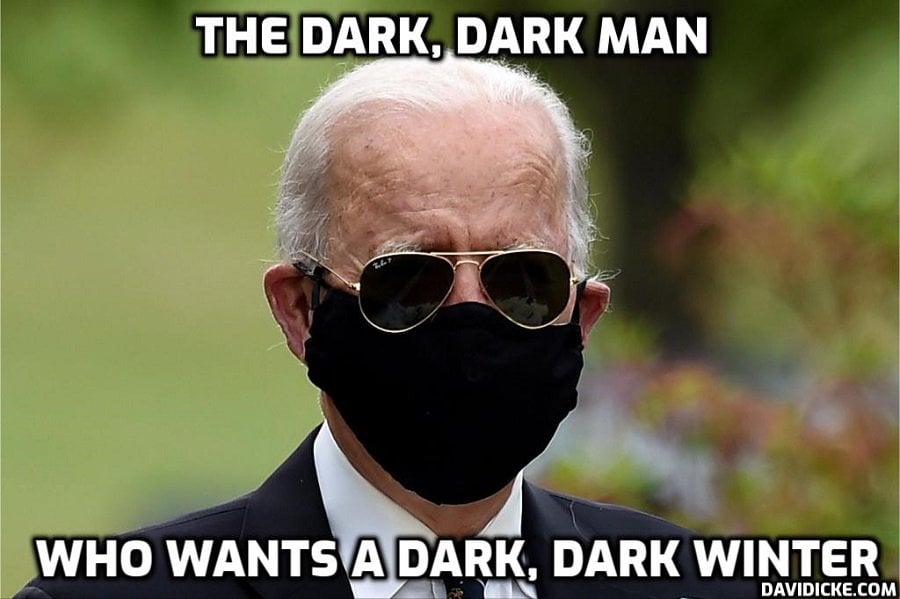 If he is elected, Joe Biden has promised to shut down the country again should 'experts' recommend him to do so, and that is exactly what one of Biden's 'scientific' advisors is asking for.
Dr. Michael Osterholm, director of the Center of Infectious Disease Research and Policy at the University of Minnesota, has joined Biden's "special coronavirus transition advisory team."
Osterholm told reporters Wednesday that he believes there should be a nation-wide lockdown for four to six weeks in order to effectively manage the number of new cases and hospitalizations from coronavirus.
"We could pay for a package right now to cover all of the wages, lost wages for individual workers for losses to small companies to medium-sized companies or city, state, county governments," Osterholm said.
"We could do all of that," he said."If we did that, then we could lockdown for four-to-six weeks," he added.
Read more: Here We Go: Biden 'Scientific' Advisor Wants 'Strict As Possible' Lockdowns