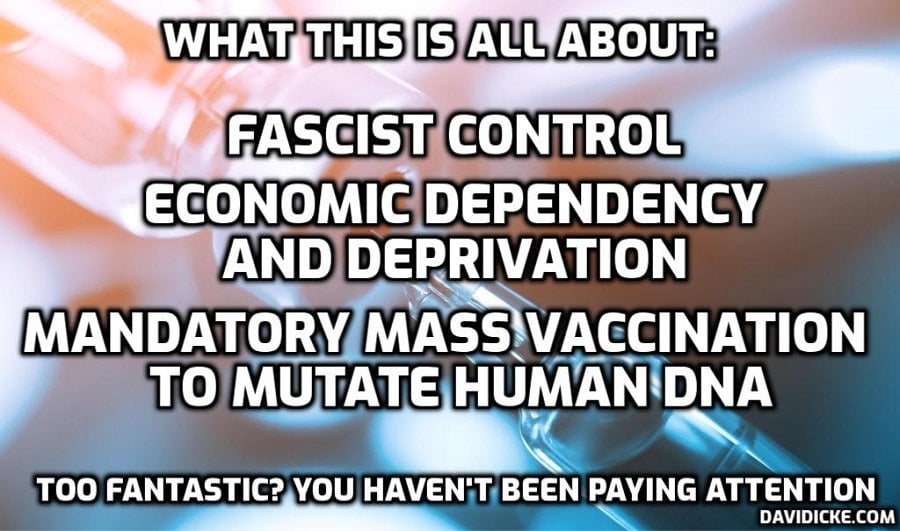 Despite the lack of meaningful coverage, the CDC quietly reported in early September that 94 percent of the coronavirus deaths had underlying health problems. Only six percent died of the virus alone. The majority of those who die are over the age of 70 with comorbidities, and 40 percent resided in nursing homes.
We know that in several states, like New York, they unconsciously put infected people into nursing homes. Perhaps this was what facilitated the notion of community spread? These facts are not meant to undermine death, but to illustrate negligence and show how the MSM and supposed health experts have managed to exaggerate COVID-19. In addition to the CDC cooking their books, it's also been reported that health officials have been encouraged and bribed into classifying other death causes as COVID-19. What does a "coronavirus-related death" really mean?
Most humans who are infected with this virus recover.
But there are fatalities which are caused by proxy; I call them death by COVID-19 default. For instance, placing someone on a ventilator massively reduces a person's chances of bouncing back, according to several small studies from the U.S., China and Europe. Patients need a ventilator when their lungs can no longer deliver enough oxygen to keep the body going. And it's an extreme measure, critical care specialist Dr. Tiffany Osborn told NPR.
To be put on a vent, one must be intubated. This means they are ostensibly placed into a coma, whereupon a miasma of swirling sedatives, often including fentanyl, are used. Often the high pressure of the vent traumatizes already inflamed lungs, versus less invasive CPAP or BiPAP machines which are unfortunately avoided due to fears of the virus spreading.
Another risk from being on a ventilator is that the tube carrying air and extra oxygen to the lungs provides a pathway for dangerous germs. Many ventilated patients get a new lung infection, a problem known as ventilator-associated pneumonia (VAP).
Meanwhile, as investigative journalist Jon Rappoport states, "all sorts of case-number cons are running loose." The case definition of what justifies a COVID-19 positive person is laughable. Symptoms ranging from dizziness to a sniffle to a headache and mild fever are now associated with COVID-19.
As an example, Dr. Stella Immanuel, one of the Frontline Doctors, advertises that "if you have flu-like symptoms, it's likely COVID-19." That is not only hogwash but arguably negligent. The clinic is not even saying you have the coronavirus but assuming a patient actually has the supposed disease.