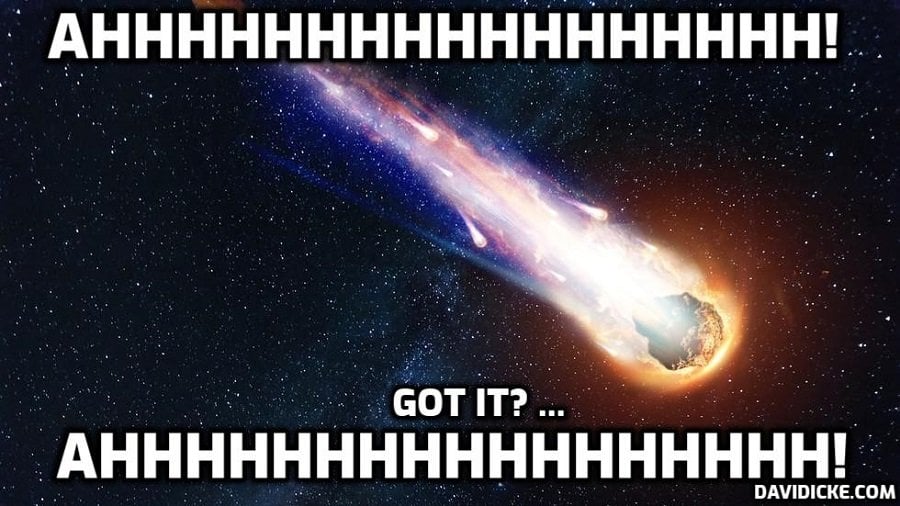 Another week, another warning from NASA about an impending barrage of space debris, with no less than five asteroids expected to buzz the Earth's backyard by Thursday.
To kick things off, 2020 RV2, measuring roughly half the height of the Arc de Triomphe in Paris, or roughly 25 meters in diameter, will pass us by at a safe 5.69 million km.
Next, on October 6, will be 2020 RR2, measuring 26 meters in diameter or… slightly larger than half the famous French landmark, which will sail past at a safe flyby distance of 6.2 million km.
On Wednesday, the largest of the cosmic quintet of space rocks, the 46-meter (half the height of the Statue of Liberty) 2020 RK2 will roar past at 3.8 million km. The very same day, with a diameter roughly seven times as tall as Shaquille O'Neal (15m) 2019 SB6 will shoot past at 4.5 million km.
Last but not least, the equally half-Arc de Triomphe-sized (25-meter) 2020 SR6 will fly past the Earth at 2.7 million km on October 8. Unsurprisingly, given the ongoing grim state of affairs besetting the people of planet Earth on all sides, asteroids have now begun to feature heavily in the gallows humor online.
People are pitching movie ideas about asteroids, borrowing heavily from previously successful titles but with an absurd twist befitting this truly bemusing year.
Read More: FIVE asteroids en route to Earth in just FOUR days