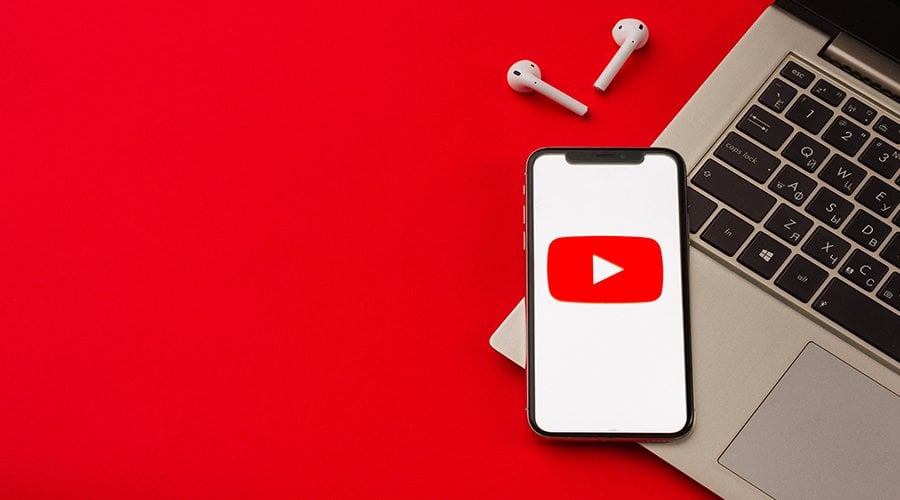 Are you planning to start your very own YouTube channel and are still confused about how to tread about this rather difficult-looking journey? Worry no more, we've got you! Here are some basic tips you can keep in mind and try to follow to give your channel the perfect start and possibly shape your entire career. Right from marketing techniques and shooting tips to video editing and using an invitation maker, it is important to get the hang of some basics that will stand you in good stead. If you're a beginner, click here.
To start off, here are a few things that a beginner such as yourself is probably going to overlook. Go through these tips, refine them as per the specifics of your content, and begin your YouTube journey.
1. Invest in professional equipment
This might seem like a bit of a stretch when it comes to beginning YouTubers, but it is actually a very good investment. Your equipment does not have to be very high-grade and expensive. Something basic will also do the job very well.
The main aim here is to give your content a professional look, something that is different from a regular video shot on your phone. A simple camera, light, and microphone will make all the difference in the world and set your content apart from the rest. As your channel progresses, you can consider investing in better equipment, and making your content even better. In the end, it all depends on your videos and the quality is just a supplementary solution to make it look better
2. Look out for similar creators
It is impossible to stress how important this is, especially towards the start of your YouTube journey. A profession like this one is a very solo job. You don't work with a very large team initially, and it can get a bit stressful to go about so many things by yourself.
Looking up creators that have done similar work can help you in many ways. It can show you what needs to change in your own content and also help you collaborate with these artists. You can always reach out to similar creators and try for a possible collaboration with them. A temporary partnership like this one will help you introduce yourself to the audience of the other creator, and eventually help your own numbers. It is a two-way deal that benefits both parties.
3. Do your research
There are a lot of things you should consider before starting your channel. The type of content you put out, how it will be different from the content that is already there, etc. It only takes one amazing idea to get the ball rolling for your channel and getting it featured on the main page.
Try and determine beforehand how you plan to go about marketing and promotion. Also, decide who your primary audience will be and try making your content by keeping their needs in mind. Plan on when you want to start uploading, how many videos you would like to go up, etc. All these things need to be decided beforehand and you can also refer to the experiences of similar YouTubers and see what they have done for their channel.
4. Start building other social media platforms too
While your YouTube channel is gaining its pace, it is also important to start looking at other possible platforms to increase your engagement. Once you start getting a certain viewership, your audience will expect to interact with you on other platforms as well.
And this can actually work out well for you. You can give a whole new audience the chance to explore your content while actually expanding your own reach across different platforms. If this goes well, you can interact and monetize these platforms too along with your YouTube channel.
5. Experiment with your content
Since you are just starting off, you are yet to establish a niche in your field. This means that you are free to do any type of content you want to, and since it is an earlier stage, no one really minds. It is only after you have been doing something for years that the audience expects you to create a certain type of content.
This is the best time for you to gauge what you can and cannot go ahead with and strike a balance between doing what you like while actually giving your viewers what they want. Experimentation in the later stages can also work, but you have to be very careful while doing the same.
6. Interact with the audience
They form most of the reasons why you actually create content. Sure, you do it for yourself too, but the only reason you can keep pursuing this is because of your audience. Hence, it is always advisable to keep in touch with them and know what they like about your content.
Most creators interact with their viewers through social media comments and messages that also end up contributing to their own engagement. Others also conduct Q&A rounds either live or through Twitter. You can do any of these things to keep your audience in the loop.
7. Edit your own content
With the advent of online video editing applications and websites, it has become increasingly easier to edit and make your own content. You can use an online YouTube video editor to make your work easy and be better at this skill. Here are some of the options.
Gone are the days when you need to learn how to operate complex software. Shoot and edit common intros and outros with the help of these websites and make your job much easier and faster too. Editing your own content can also help you save money that you would otherwise spend on an expensive professional.
Conclusion
Following all of these tips is essential while also ensuring that you actually like what you do. It is only then that you can sustain this business for a longer period of time. Make sure your uploads are consistent.
To do this, it can be risky to depend on someone else. Hence many new YouTubers have started making the shift themselves and learning how to do video editing for beginners. You can do the same and, in no time, see your channel progress with flying colors.