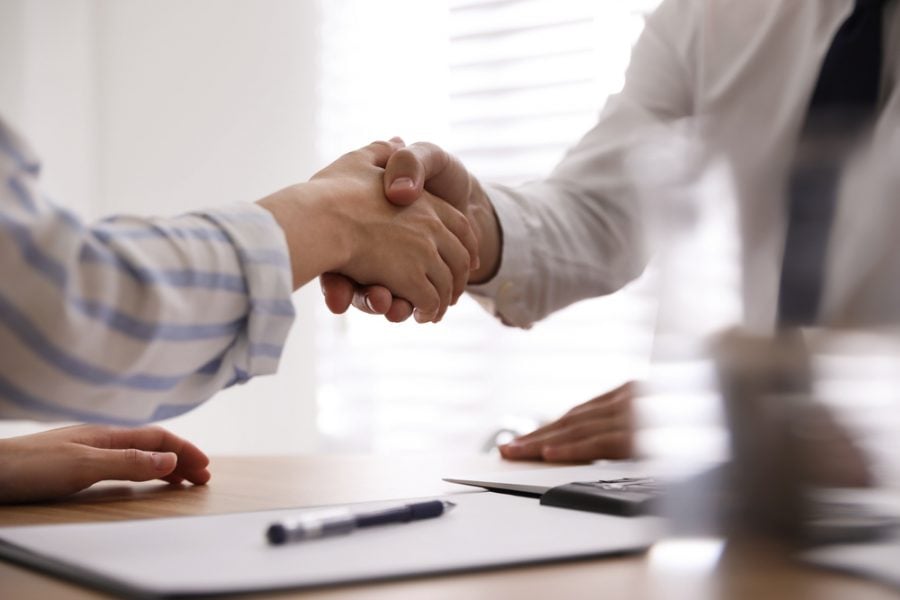 This year, the outbreak of the COVID-19 not only kept many people at home but also increased the unemployment rate of the society. Many people got fired and they need to find a job as the situation gets better now. Unless you are working in a field that has high labor force demand, some people would find it more competitive to find a new job now because companies are declining the available vacancies.
So here, there are some tips for you. By following them, you are sure to get a new job as soon as possible.
1. Apply for the job you are capable of
Companies are more likely to employ candidates who could be highly capable of jobs. This means that you should search for the job which can match your qualifications. If you find a job that completely betrays your randomly sent cover letter and resume, it is just wasting your own time because they won't be noticed by the HR. Therefore, take some time to consider which type of job can highly match your qualifications as first.
2. Make your resume and cover letter tailored for every job
Some people may send the same cover letter and resume for every job they apply for. But to show your sincerity and make your qualifications for the job you are applying for more suitable, you'd better adjust your resume and cover letter sightly every time you are applying for a new job. This can not only show your sincerity but also make yourself look more suitable for the position you are going to apply. In this way, your application will be more easily to be picked up by the hiring manager and then successfully get an interview opportunity.
3. Don't include all experience inside one resume
If you have really rich experiences, don't try to include all of them into one resume because in most cases, some of your experiences are not helpful for you to apply for the position. Including too many experiences in your resume would reduce the chance for the hiring manager to find the truly useful information. So according to the job you are applying for, just type the information that would be helpful for your application.
4. Send your cover letter and resume in a well-presented PDF format
When you are adjusting the layout of the resume and cover letter, you should make sure they are clear enough for the readers to read. It is recommended to output them in PDF format or convert original Word to PDF, TXT to PDF, etc., because this file format has really good presenting quality. To make sure your file can be downloaded at a fast speed, you can compress the PDF in advance using some online PDF compressor tool.
5. Dress like a professional person when attending an interview
When your resume is selected and you are invited to have an interview, you need to make sure you dress decently and look like a professional work in your profession. This can make a good first impression on the hiring manager and would consider that you may have the quality to hold the position.
6. Make your answers useful to the interviewer
During the interview, you need to be kind, and try to answer the questions that the HR asks you in the way he/she wants to hear. Show your personality to persuade him/her that you can highly capable of this job. Also, you can try to share the experience and skills you have by storytelling how you used them to solve what problems, and made what contributions before. This is a good way to show your qualifications as well.
7. Send a thank-you message to the interviewer after the interview
When the interview is over, send a thank-you note to the interviewer and show your expectation to look forward to receiving a chance or second interview opportunity. In this way, you can highly show your appreciation and expectations towards the job, and your interest may be the key to whether the interviewer would consider you or not.
8. Keep applying for jobs when waiting for the reply
It is uncertain whether you can get a job or not even you think you have done a good job during the interview. So it would be better for you to keep on applying for other jobs at the same time. By doing this way, you can make sure that you don't waste your time and lose other better opportunities by mistake.
9. Apply for one position more than once
If you are interested in one position but you fail to pass the interview or don't receive any reply from the company after sending your resume and cover letter, it is ok for you to apply for more than one time. However, you should make sure your qualifications have highly matched the position, or your application would still fail.
Conclusion
Even it seems not easy to apply for a job now because of the competitive working environment brought by the COVID-19, there are still ways to work out and find a job for yourself. Make sure you follow these tips when applying for the jobs, and generally, with them, you can make yourself more competitive and easier to win the appreciation of the interviewers. Never give up and try your best, for sure you can get a preferred job finally!