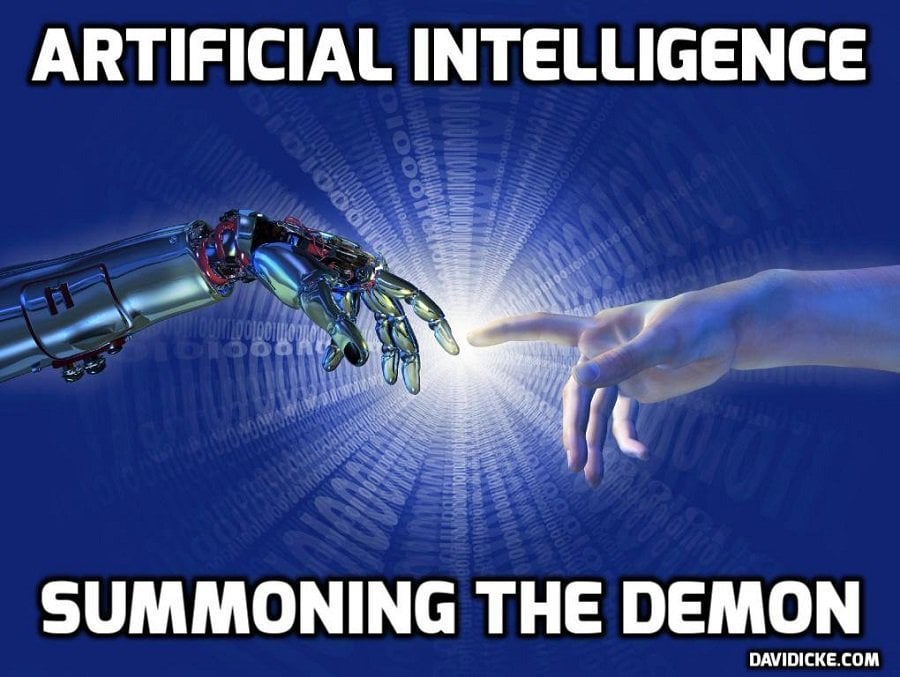 Technocracy and Transhumanism have always been joined at the hip. Technocracy uses its "science of social engineering" to merge technology and society. Transhumanism uses its field of NBIC to merge technology directly into humans.
To put it another way, Technocracy is to society what Transhumanism is to the humans that live in it.
Transhumanism as a philosophy has been growing for centuries, but only in the metaphysical realm. Its ultimate goal is for humans to escape death and live forever in a state of immortality. With the advancement of science in the last 30 years, Transhumans naturally migrated from the metaphysical to the physical in order to convert their beliefs into reality.
Crackpot, you say? Be careful what you ridicule because both Technocracy and Transhumanism are in control of the course of human history at this very moment. As I have written extensively about both for many years, this has been brewing for a very long time.
NBIC stands for Nano (nano-technology), Bio (bio-technology), Info (information technology) and Cogno (cognitive sciences). These four scientific disciplines remained separate avenues of study in Universities around the world until the early 1970s. Today, NBIC has become an established discipline of its own in most major universities with personnel contributed from each separate department.
Why NBIC? Because the underlying language of each field is digital in nature. Genetics (DNA, RNA) is expressed in digital terms. The brain (Cogno) is considered digital, like a biological supercomputer. Nanotechnology is digital as scientists discover how to manipulate matter itself with computer technology.
All together, NBIC offers a scientific cauldron to Transhumans in their quest to create Humans 2.0.
When NBIC is understood, it is no surprise that Technocrat Elon Musk founded Neuralink. Musk's reality is to connect computing technology (Info) directly into the brain (Bio) using microscopic threads (Nano) that are sewn into the skull. This is technology that grew out of the science of NBIC.
It's also no wonder that the upcoming vaccine for COVID-19 being produced by Moderna is also using NBIC science to accomplish a merging of the human body with advanced technology. The Trump Administration has contracted with Moderna to deliver 100 million doses of its investigational vaccine, ostensibly to be kitted and transported to the nation by the U.S. Military.
Read more: The Siamese Twins Of Technocracy And Transhumanism