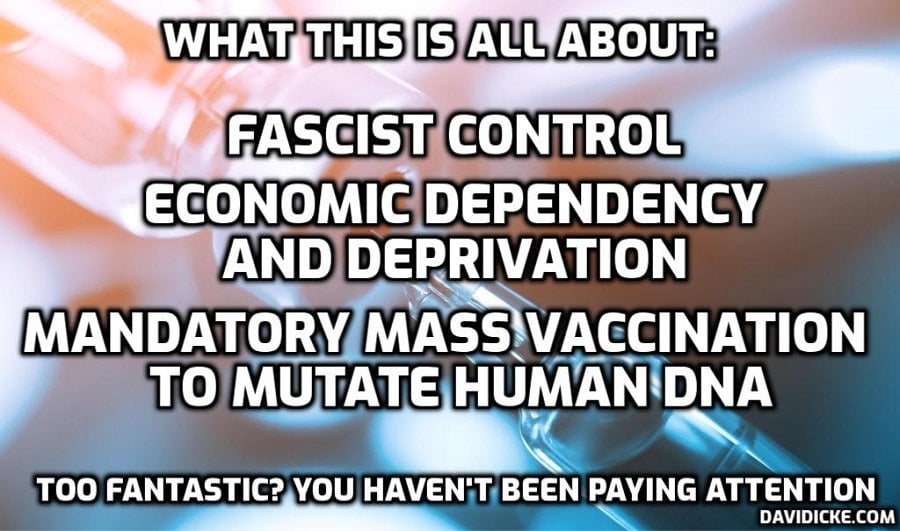 Clearly, 2020 has been unlike any previous year in the last century or so. The world is currently battling against an infodemic of propaganda spewing from the corporate media and official health authorities. Yes, people are sick and dying. However, the statistics make it clear that COVID-19 simply does not warrant a total lockdown of the planet and further destruction of the economy.
Regardless, nations around the world are using COVID-19 as an opportunity to grab more surveillance and police state powers, institute mask and vaccine mandates, accelerate the push towards a completely digital world, enact more corporate bailouts, and generally, extreme control and involvement in citizens lives. The sheer magnitude of the COVID-19 operation is unparalleled, with the most recent similar event being the attacks of September 11, 2001. As with the 9/11 attacks, the predator class is using COVID-19 as the excuse to push plans and agendas which predate the spread of the novel coronavirus.
Even so, the COVID-19 operation is unlike any other event to take place in modern history because the results of this event are affecting people in every single nation on the planet and will continue to for years to come. Also, unlike 9/11 – which took place over the course of one morning – the COVID-19 operation is taking place daily for months on end. The effects of this constant bombardment with fear and panic are taking a toll on the hearts and minds of free people all around the world. Quite simply, the people are ready for this to end and they will do almost anything to achieve this goal. It is within this space of fear and uncertainty which the predator class has now begun to insert themselves, ready to present the "solution" to our ills.
Read More: COVID19, The Great Reset & The New Normal