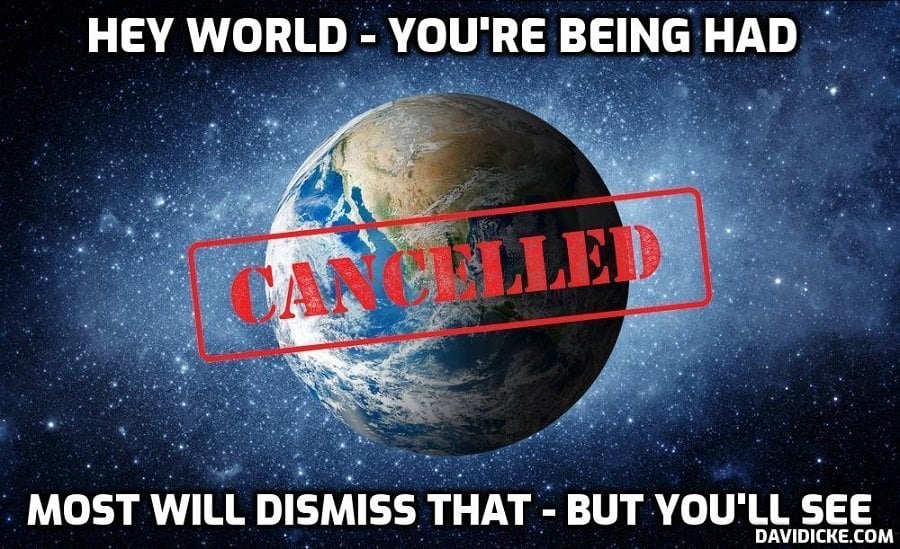 As I announced in my latest energy report on the full moon eclipse portal on July 4th, the gold-yellow flame of illumination is now bringing the long-awaited clarity of the human mind and all the lies and deceptions, with which humanity has lived for eons of time, are finally fully illuminated and revealed. As I predicted, it will begin with the exposure of the fake coronavirus epidemic or as I call it "scamdemic".
Here is the utmost clarity presented in the most succinct form on the current global lockdown:
A fake epidemic with a non-existent "lethal" virus leads to a global lockdown and causes the biggest economic depression in the history of modern capitalism, leading to the sudden impoverishment of one-third of the world population (the loss of 400 mln breadwinner jobs affects approximately 2 billion people), while there is not a single patient who has died directly from coronavirus.
Let this insane disparity sink into your minds and then follow the facts below.
My compatriot, the Bulgarian doctor Stoyan Aleksov is the Chairman of the Bulgarian Association of Pathology (BPA) and as such participated in a remarkable webinar of the European Society of Pathology (ESP) on COVID-19 on May 8th.
In a video interview with Dr. Aleksov conducted by Dr. Stoycho Katsarov, chair of the Center for Protection of Citizens' Rights in Sofia and a former Bulgarian deputy minister of health, published on the BPA's website on May 13th, both medical experts highlight the main points discussed by the European experts on pathology at the ESP webinar.
Read more: 'The Biggest Scientific Fraud and Political Crime of All Time'