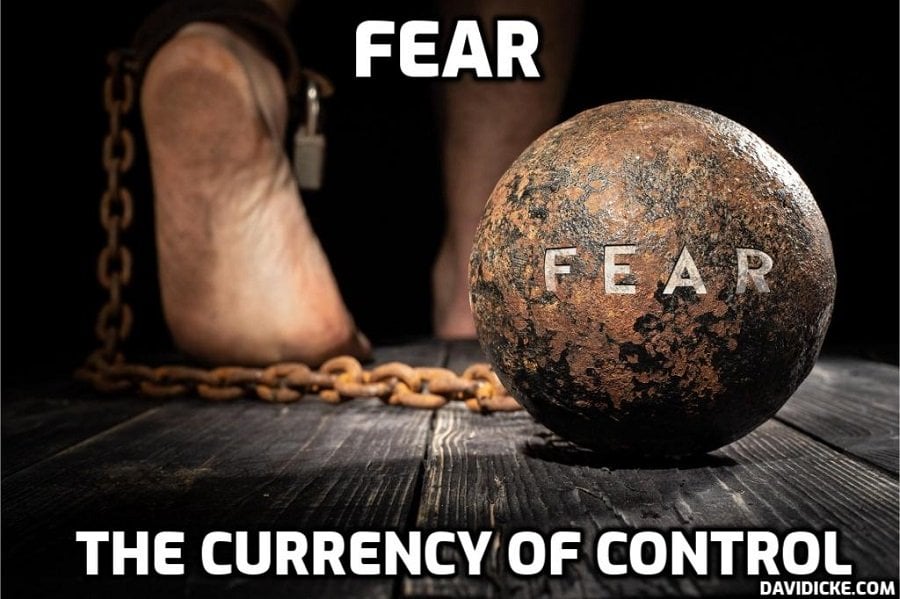 We have launched a campaign to flood the streets of Britain with information questioning the official narrative of the "pandemic" and we need armies of people to hand out leaflets in the coming weeks – we want millions not thousands handed out to help counter the lies and we need YOU to help!
How it works:
Head to the 'CV19 ~ Facts Not Fear Leaflet Campaign' Headquarters either on Facebook or at the website shown at the end of this appeal. From here you can download various leaflets and posters from the 'files' section of the facebook group, or via the links at the web page; print your own at home, send to printers for larger batches or request that we send you some from the campaigns own printed supply… Then get them out there for people to read!
The Facebook group and website are also where we post regular transparency updates, showing all incomings and outgoings with screen shots and tagging of contributors and leafleters (Please tell us if you'd like to be kept anonymous from these reports)
We can send leaflets for FREE to those with no dosh to spare but if you can afford to then a small contribution will cover the cost of printing and posting. If you can afford to put a bit extra in then that will help to cover the free leaflets… Everything is completely transparent, recorded openly and publicly and carried out by trusted individuals with a track record for campaigns such as this.
We encourage people to start their own localised campaigns to spread the work load and to help bring maximum awareness, there is only a limited amount of people that we can reach in the next few months, the job is to inform huge numbers of people and this needs your help. This is not someone else's problem, this is something that will impact your life and that of your loved ones in a negative and devastating way if we don't take direct action and raise awareness immediately.
This campaign is relying on many people downloading and printing their own leaflets to share or ordering large batches to be distributed – We believe we have found the most affordable with Nectarine printers: www.nectarineprint.com
They will print 5000 leaflets for £72. The larger orders get a better deal.
We have to be realistic, whilst the UK is getting primed for a 'second wave' and further lockdowns and restrictions by late summer Sept/Oct, we have a short window of opportunity right now to enable us to inform our communities of facts that they may not be aware of, to make an informed decision on the authenticity of the claims being made by officials.
The World Health Organisation, Gates Foundation and other players are behind a disinformation campaign. It is imperative that concerned citizens are willing to counteract the false information and share facts with their community.
The campaign has enabled us to produce leaflets for those who may not have the ability or money or means to create their own leaflets.
We urge those who have the means to print the leaflet themselves, as this is a time for us all to take responsibility for our future and that of our children and grandchildren.
It is clear that those who we need to reach are members of the public who are sceptical yet unaware of all the facts.
Campaign Facebook page: www.facebook.com/groups/2626568380915131
Campaign Web page: www.vigiliae.org/cv-facts-not-fear-leaflet-campaign
Leaflet for download or to be posted: www.vigiliae.org/coronavirus-leaflets-for-download
The website has been running the 5G Mass Action Campaign since March 2018; all details and contributions can be found within that site and it is also openly visible on the 5G MASS ACTION FB group.
What can you do?
Get active with the campaign! Share the campaign links with others, start your own campaign using our leaflets and online printers, sponsor the printing of leaflets, be part of a distribution network to get more leaflets out to the public, inform as many people of the campaign as possible, be willing to go out into the community with leaflets. If you don't fancy directly handing them out, there's a myriad of other ideas! Get creative! See the Facebook group for inspiration!
If you are not comfortable talking to the public, it has been suggested that you could put them in libraries which recently re-opened (even if only as a skeleton service) + cafes, pubs and other businesses and anywhere with public notice boards/display areas for leaflets, and of course we can also hand them to people directly (after first asking if they'd be interested to find out what the government and corporate controlled msm aren't telling them.
We hope that others see the urgency of the campaign and act accordingly; YOU are the person you have been waiting for. If you want some flyers to hand out or more information, please contact the FB page or email this website.
Enough of the apathy! Time to get active and stop this nonsense!