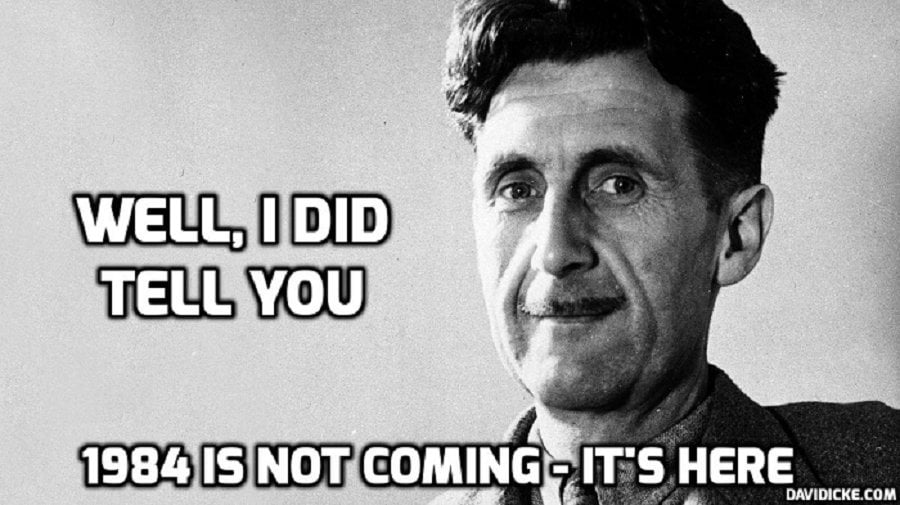 Data is the heroin of Technocrats who are addicted to it and cannot get enough of it. Mainway was originally ordered by powerful Trilateral Commission member and then-Vice President Dick Cheney just after the 9/11 terrorist attack. This is a must-read story. ⁃ TN Editor
Edward Snowden revealed the agency's phone-record tracking program. But thanks to "precomputed contact chaining," that database was much more powerful than anyone knew.
Mainway came to life alongside Stellarwind, the domestic surveillance program created by Cheney in the first frantic weeks after al Qaeda flew passenger airplanes into the Pentagon and World Trade Center. Stellarwind defined the operation; Mainway was a tool to carry it out.
At the time, the NSA knew how to do this sort of thing with foreign telephone calls, but it did not have the machinery to do it at home.
When NSA director Mike Hayden received the execution order on October 4, 2001 for "the vice president's special program," NSA engineers assembled a system from bare metal and borrowed code within a matter of days, a stupendous achievement under pressure. They commandeered 50 state-of-the-art computer servers from Dell, which was about to ship them to another customer, and lashed them into a quick and dirty but powerful cluster. Hayden cleared out space in a specially restricted wing of OPS 2B, an inner sanctum of the gleaming, mirrored headquarters complex at Fort Meade, Maryland. When the cluster expanded, incorporating some 200 machines, Mainway spilled into an annex in the Tordella Supercomputer Facility nearby. Trusted lieutenants began calling in a small group of analysts, programmers, and mathematicians on October 6 and 7.
On Columbus Day, October 8, Hayden briefed them on their new jobs in a specially compartmented new operation. That day he called it Starburst. The Stellarwind cryptonym replaced it soon afterward. During the same holiday weekend, Hayden dispatched personnel from Special Source Operations to negotiate the secret purchase of telephone data in bulk from companies including AT&T and Verizon. The price would surpass $102 million in the coming five years.
It was impossible to hide the hubbub from other NSA personnel, who saw new equipment arriving under armed escort at a furious pace, but even among top clearance holders hardly anyone knew what was going on. Stellarwind was designated as ECI, "exceptionally controlled information," the most closely held classification of all. From his West Wing office, Cheney ordered that Stellarwind be concealed from the judges of the FISA Court and from members of the intelligence committees in Congress.
According to my sources and the documents I worked through in the fall of 2013, Mainway soon became the NSA's most important tool for mapping social networks—an anchor of what the agency called Large Access Exploitation. "Large" is not an adjective in casual use at Fort Meade. Mainway was built for operations at stupendous scale. Other systems parsed the contents of intercepted communications: voice, video, email and chat text, attachments, pager messages, and so on. Mainway was queen of metadata, foreign and domestic, designed to find patterns that content did not reveal. Beyond that, Mainway was a prototype for still more ambitious plans. Next-generation systems, their planners wrote, could amplify the power of surveillance by moving "from the more traditional analysis of what is collected to the analysis of what to collect." Patterns gleaned from call records would identify targets in email or location databases, and vice versa. Metadata was the key to the NSA's plan to "identify, track, store, manipulate and update relationships" across all forms of intercepted content. An integrated map, presented graphically, would eventually allow the NSA to display nearly anyone's movements and communications on a global scale. In their first mission statement, planners gave the project the unironic name "the Big Awesome Graph." Inevitably it acquired a breezy acronym, "the BAG."