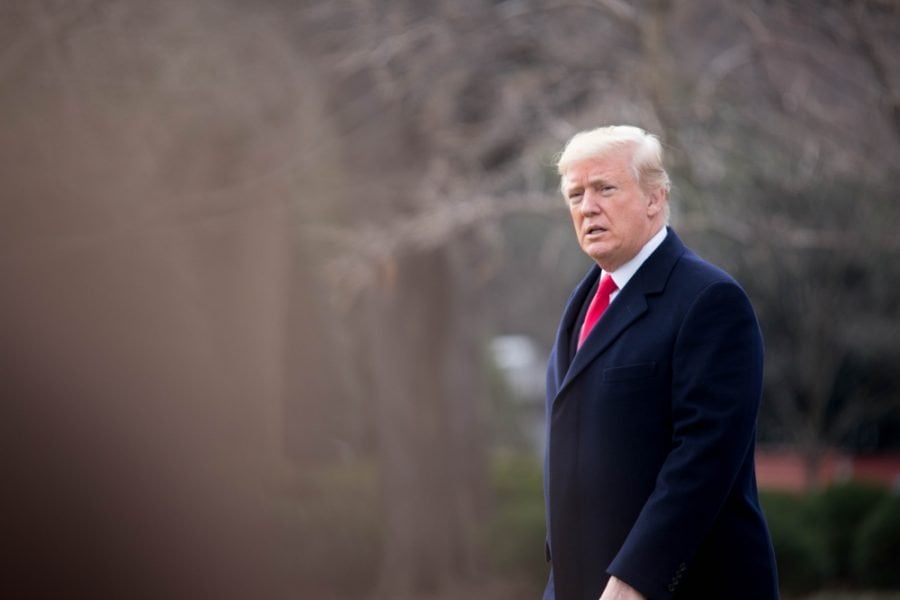 As the Black Lives Matter protests gain momentum across the United States and the coronavirus pandemic rages on in the background, the 2020 U.S. Presidential odds have done an about-face and moved in favor of presumptive Democratic nominee Joe Biden.
<iframe width="560″ height="315″ src="https://www.youtube.com/embed/G-XEI4PvTmM?start=1″ frameborder="0″ allow="accelerometer; autoplay; encrypted-media; gyroscope; picture-in-picture" allowfullscreen></iframe>
Less than five months before voters decide to either confirm or remove President Donald Trump from office, the political reality 'the Make America Great Again' president is confronted with is wholly and utterly unrecognizable.
At the start of the New Year, Donald Trump spent several months as the odds-on favorite to secure a second term. However, an unprecedented chain of events has undermined his stock value and he is now a clear underdog in the race to the White House.
Months of coronavirus-mandated lockdowns that have put a strain on the American economy and thrust it into a recession for the first time in over a decade are being followed widespread upheaval among African Americans not seen since the assassination of Martin Luther King in 1968.
Only days before streets were deserted because of coronavirus-mandated lockdown measure, today they're brimming with people, shoulder-to-shoulder protesting. Thousands upon thousands are gathering in a country that up to this point has more confirmed COVID-19 cases and deaths than any other nation.
<iframe src="https://ourworldindata.org/grapher/total-deaths-covid-19?country=~USA" loading="lazy" style="width: 100%; height: 600px; border: 0px none;"></iframe>
That alone has many US officials concerned about the real possibility of a spike in coronavirus cases as a direct result of the civil unrest, never mind the results of the 2020 U.S. Elections.
By all accounts, Trump trails Biden on the odds board with practically every sportsbook, tipped either on even money or as the quintessential underdog to win the general elections in November. So perceptible is the shift in the political landscape that it's impossible to dismiss as a mere blip for the Trump administration.
The sudden turnaround in political markets has everything to do with the turbulence of recent events on the ground. Bookmakers reacting in real-time to a burgeoning existential crisis gripping the United States, underscored by years of socio-economic inequality and discrimination that has long been brewing underneath the red-white-and-blue surface. And Joe Biden is seemingly piggybacking along for the ride.
The outpouring of anger and violence began on May 26, upon the release of the video of George Floyd's brutal death while in Minneapolis police custody and it has spread quickly to hundreds of cities. Extraordinary scenes of rioting, police stations and police vehicles being set on fire and shops being looted dominated the media early on but now, for the most part, the protests have been peaceful in recent days.
A CNN poll conducted by SSRS that was just released revealed President Donald Trump has slipped in public opinion amid all the chaos and uncertainty. Moreover, it revealed that racial inequality is as important a campaign platform as is the economy and health care services, of which Trump's handling (of race relations) was met with 63% disapproval.
Of those polled, 38% approve of the way Trump is handling the presidency, while 57% disapprove. This key stat marks Trump's lowest rating since January 2019 and puts Trump roughly on a level of approval ratings that were last seen at this time in an election cycle with George H.W. Bush and Jimmy Carter, two of the last ten presidents since FDR that failed to win a re-election bid.
Whether Trump can recover from these tumultuous few weeks to reignite his campaign for a second term remains to be seen. And yet: the 'America first' president isn't without support. The very same aforementioned CNN poll revealed 73% of Trump supporters remain enthusiastic about voting and say their vote is more about supporting Trump than it is about strategically voting against Biden.
The New Year may have begun with Donald Trump basking in the favor of the punditocracy and political oddsmakers, who valued his re-election chances on excellent odds. Today, it's the turn of presumptive Democratic nominee Joe Biden to enjoy a favorable sojourn. What tomorrow brings, is anybody's guess.
Perhaps, given it's still some ways to go before voters go to the ballot box, it may be too early to determine who will win the keys to the White House later this year.