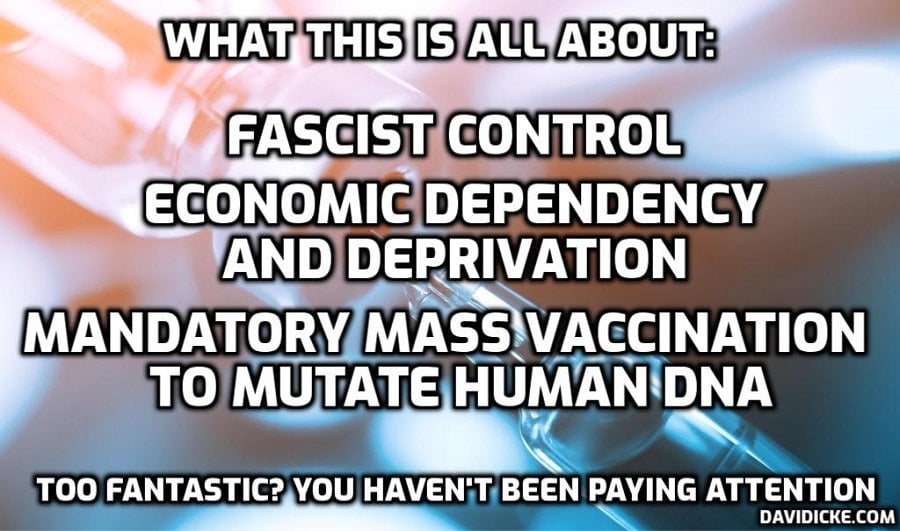 I am not a scientist. I am not a doctor. I am not a biotech engineer. I am not an attorney. However, I read, listen, appreciate, and try to understand those who are.
I was an investment banker until politics made it impossible to continue to practice my art. I was trained as a portfolio strategist—so I map my world by watching the financial flows and allocation of resources. I was also trained as a conspiracy generator and foot soldier—conspiracies being the fundamental organizing principle of how things get done in our world. It was not until I left the establishment that I learned that those not in the club had been trained to disparage and avoid conspiracies—a clever trick that sabotages their efforts to gather power.
My response to living at war with agencies of the U.S. government for a time was to answer the questions of people who were sufficiently courageous and curious to solicit my opinion. Over many years, that response transformed into two businesses. One was The Solari Report, which continues to grow as a global intelligence network—we seek to help each other understand and navigate what is happening and contribute to positive outcomes. The other was serving as an investment advisor to individuals and families through Solari Investment Advisory Services. After ten years, I converted that business to doing an ESG screen. What those who use it want—that is not otherwise readily available in the retail market—is a screen that reflects knowledge of financial and political corruption. Tracking the metastasizing corruption is an art, not a science.
When you help a family with their finances, it is imperative to understand all their risk issues. Their financial success depends on successful mitigation of all the risks—whether financial or non-financial—that they encounter in their daily lives. Non-financial risks can have a major impact on the allocation of family resources, including attention, time, assets, and money.
Many of my clients and their children had been devastated and drained by health care failures and corruption—and the most common catalyst for this devastation was vaccine death and injury. After their lengthy and horrendous experiences with the health care establishment, they would invariably ask, "If the corruption is this bad in medicine, food, and health, what is going on in the financial world?" Chilled by the thought, they would search out a financial professional who was schooled in U.S. government and financial corruption. And they would find me.
The result of this flow of bright, educated people blessed with the resources to pay for my time was that, for ten years, I got quite an education about the disabilities and death inflicted on our children by what I now call "the great poisoning." I had the opportunity to repeatedly price out the human damage to all concerned—not just the affected children but their parents, siblings, and future generations—mapping the financial costs of vaccine injury again and again and again. These cases were not as unusual as you might expect. Studies indicate that 54% of American children have one or more chronic diseases. Doctors who I trust tell me that number is actually much higher, as many children and their families cannot afford the care and testing necessary to properly diagnose what ails them.
Read more: The Injection Fraud – It's Not a Vaccine