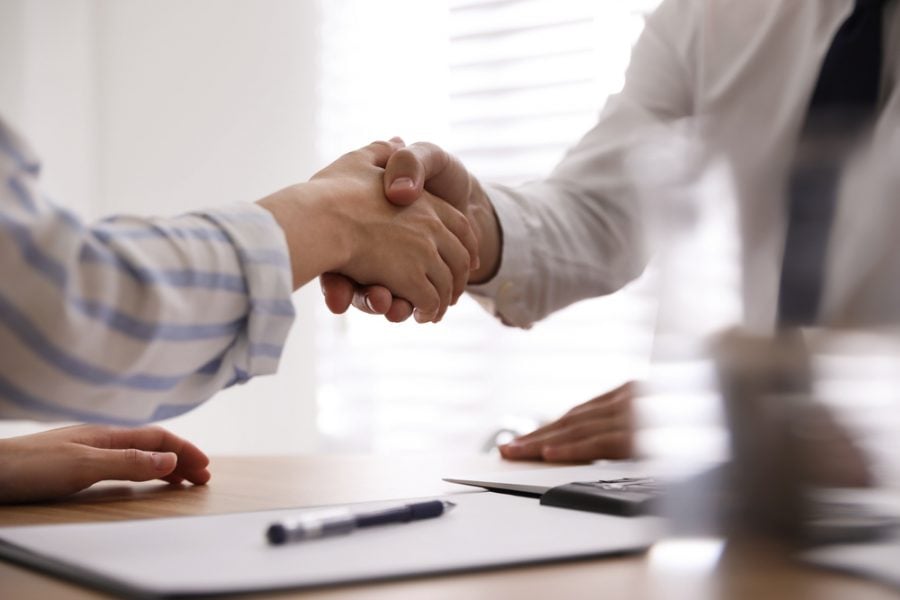 According to the Job Hunt website, the federal government fills more than 90,000 vacancies annually. Although the selection process can take from 6 to 18 months, the end justifies the means. The public sector offers a set of benefits to its representatives, including life and health insurance, stable wages, pensions, advanced training, and a great chance to serve the good of the country. Therefore, if you are applying for a govt position, be prepared for high competition. This guide is designed to increase your chances. It contains step-by-step instructions for writing a cover letter for a federal job, as this is the document that introduces your candidacy to the hiring manager.
Federal Cover Letter vs. Traditional Cover Letter
Any cover letter is aimed at successful self-presentation of a candidate to a potential employer, be it the state or a business owner. But if you want to meet the requirements of a public agency, keep in mind the main similarities and differences of the cover letter for a federal job and the private sector. It will help you succeed in the application process and move on to the next selection stage.
Similarities
Both documents have a one-page format and contain 3-4 paragraphs. Given the active flow of applicants, this volume allows the recruiter to check your primary qualifications, skills, and qualities for the selected role and decide on the suitability of your candidacy quickly.

Cover letters are always customized for a specific organization and job description. Your document should make it clear that you have the very

qualifications that the employer

is looking for. Therefore, research each vacancy and write out the basic requirements for the candidate. It will be your foundation when creating a self-presentation on your own or using the

online cover letter builder

.
Differences
Federal government cover letter should contain information about your professional experience, unlike the traditional one where this item is optional. But this does not mean that you should just copy the data from your resume. Instead, indicate how you managed to succeed, what contribution you made, and how the acquired skills will help you cope with your new duties.

A traditional cover letter does not have strict content requirements and may contain any information that shows you as a worthy candidate, be it soft skills, motivation, or even related hobbies. A civilian cover letter, in turn, always requires hard numbers that can prove and strengthen your every statement. For example, if you are talking about your achievements in a managerial position, indicate the definite increase in production, profit, or personnel efficiency. It will show the hiring committee that you have something to offer besides your self-confidence and aspiration.
Important Parts of a Government Cover Letter
Given that the cover letter is limited to one page, your goal is to use each paragraph to your advantage. For this purpose, we provide you with a winning template for your document and useful advice for filling it out.
Header
The first critical part of your appeal is your contact information. Include your name, the position you are applying for, address, phone number, and email address. This data ensures that your cover letter is not lost among the application documents of other job seekers.
Address your letter to a specific recipient, whether an employer or a recruiter. You can find their names on the website of the selected agency.
Introduction
Use a generally accepted formal appeal, such as "Dear Mr. Smith," and go straight to the heart of your document. Indicate what position you are applying for and the relevant work experience that makes you a worthy candidate. In this part, you can list a couple of previous employers or indicate your total job tenure in the industry.  For instance:
"I am a certified HR specialist with 5+ years of experience in hiring, onboarding, and knowledge retention."

"My track record includes companies such as X and Y. It allowed me to get the necessary qualifications and provide high-quality services in the full range of human resources management.
Main paragraph
Here your self-presentation begins. Its success depends on your preliminary agency research and the ability to prioritize correctly. 
Focus on previous posts that are related to your desired job. 

List your achievements based on specific numbers, statistics, and measurable indicators that demonstrate your value and contribution.

Highlight qualifications and

expert skills for high performance

. Your study of the vacancy will come in handy here. For example, if an agency is looking for a candidate with analytical skills, be sure to mention them and indicate how they help you to cope with specific responsibilities and benefit the organization.

Add a few words about personal skills and soft skills that prove you as the right person ready to work for the good of the country and society.
Remember, your references to the specific organization and customized message are the key factors in the approval of your candidacy. In this case, the employer sees that you devoted the time to study its background and the vacancy, and made the effort to correlate your experience and skills with the proposed requirements.
Closing paragraph
The last paragraph of your cover letter should consolidate your success and encourage the employer for further consideration of your candidacy. Therefore, feel free to mention your mission or professional goal that will draw a line to all of the above and make it clear that you are hoping at least for feedback and at most for fruitful cooperation. Complete your letter with a formal farewell phrase and signature.
Sample cover letter for government job
As you know, a picture is worth a thousand words. The same goes for the above advice. We combined them into one example of a cover letter to demonstrate to you how an awesome self-presentation should look.
James Peterson 
Human Resources Assistant 
71 Baker Street
7888-988-765
Norman Davidson 
Department of Justice
The United States Attorney Office for the Middle District of Louisiana 
Dear Mr.Davidson,
I want to offer my candidacy for a Human Resources Assistant position. I have two years of experience working in the "Johnson Law Firm", which allowed me to get the necessary qualifications in identifying the needs for staff, recruiting, onboarding, and maintaining the company's policies and values.
During my work at "Johnson Law Firm", I increased application filling by 20% through modifying job announcements and developed a new benefits program, which increased employee satisfaction by 30%. Thanks to this experience, I am ready to offer the Department of Justice my presentation skills, attention to detail, and flexibility. Presentation skills help me to convey your decisions to employees, get their loyalty, and guarantee their engagement in a common cause. The attention to detail helps me evaluate candidates' compliance with the requirements and select valuable talents. Flexibility allows me to catch the changing environment and make appropriate adjustments to the personnel policy.
I know that your mission is to ensure  "the laws be faithfully executed". And my professional goal as a Human Resources Assistant is to turn every new hire into an adherent of your mission and each current employee into its advocate. I know that my qualifications, along with communication and teamwork skills, will contribute to its achievement.
Any feedback is much appreciated.
Best regards,
James
Wrap up
The government remains a reputable employer for citizens. It offers a broad choice of careers and a set of benefits in exchange for your knowledge, qualifications, and willingness to work for the prosperity of the country and society. The public sector really only accepts the best candidates. But this thought should not scare you if the chosen position is your vocation. High competition is just an excellent reason to analyze your experience, skills, personal qualities, and understand why you are a worthy candidate. If you know the answer to this question, writing a cover letter will not cause a problem, especially if you are armed with our guide.