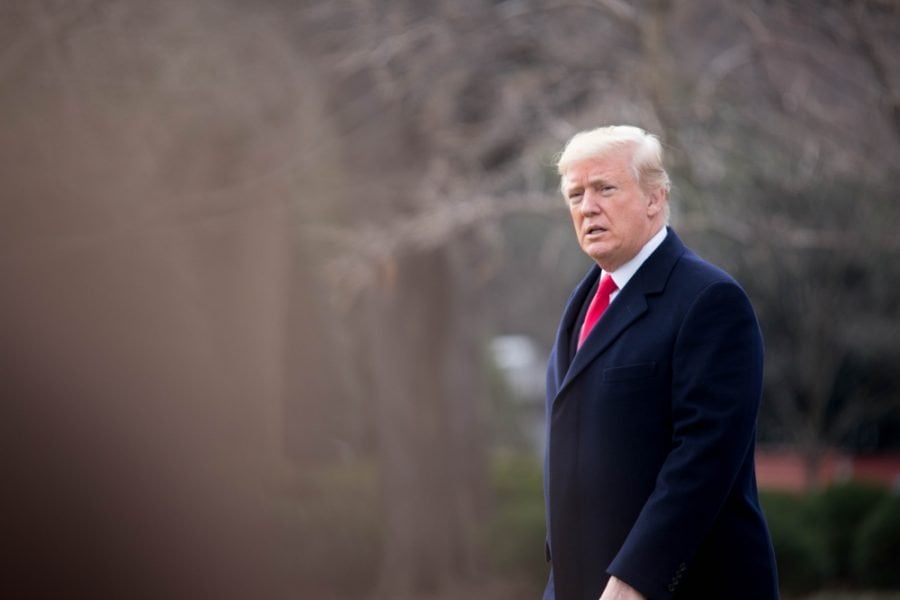 Donald Trump has posted highly incendiary tweets appearing to back protesters against physical distancing and other coronavirus stay-at-home measures in three states led by Democratic governors.
"LIBERATE MINNESOTA!" the US president wrote in capital letters on Friday, adding: "LIBERATE MICHIGAN!"
He then followed up with a third tweet: "LIBERATE VIRGINIA, and save your great 2nd Amendment. It is under siege!" – a reference to Virginia's governor, Ralph Northam, last week signing into law new measures on gun control.
Trump has repeatedly ignored his own entreaty to put partisan politics aside during the coronavirus pandemic. His latest provocative interventions follow recent demonstrations against stay-at-home orders in Michigan, Ohio, North Carolina, Virginia and other states that have drawn elements of the far right.
Some protesters have carried guns, waved Trump campaign and Confederate flags and sought to frame the debate as a defence of constitutional freedoms. They have been egged on by conservative media hosts such as Fox News's Jeanine Pirro, who said: "What happened in Lansing [Michigan] today, God bless them: it's going to happen all over the country."
Read more: Trump appears to back protesters against stay-at-home orders