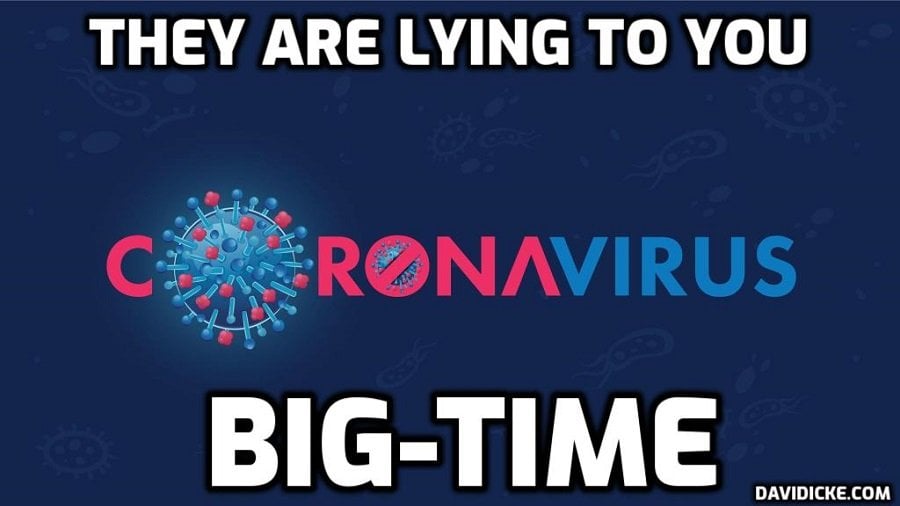 'There are several schools of thought amongst those of us who have a 'finger on the pulse,' regarding what is really going on with the COVID-19 'crisis.'  But one thing of which we are very sure is that what it is NOT all about is a highly dangerous disease that will kill millions if left unchecked.
Since when did our 'lords and masters' care anything whatsoever about the deaths of we the 'great unwashed' or the 'useless eaters' as they are known to refer to us?  Under other circumstances, do our governments ever really care about the welfare of the poor, the sick, the disadvantaged or the elderly?  The obvious answer to that is a very resounding, 'no!'
This simple fact alone should be enough to tell us that all the utterly draconian sanctions, restrictions and loss of our basic freedoms to move around freely, right now, are really not at all about protecting 'vulnerable' (or any other) members of society.  So, what are we to conclude regarding all the COVID-19 hype and propaganda currently being spewed out at us 24/7 through the airwaves and in the written press?  Indeed, this veritable, overwhelming cacophony of extremely insidious fear mongering?
We believe that this is a deliberate, mass manipulation of our worst fears and emotions and every available statistic demonstrates that this 'virus' is definitely no more, and in most cases considerably less, 'dangerous' than many other common illnesses.  But despite this, the measures now being put in place to allegedly counter this 'dire emergency' are totally disproportionate to any likely threat, either real or perceived.
Indeed, what is currently taking place in every corner of the world now, is akin to martial law.  The total lockdown of certain cities and countries, curfews, threats of home confinement for the elderly (and soon everyone else too, no doubt), police and military intervention, closed borders and a moratorium on international travel, could be lifted straight from the pages of some dystopian, futuristic novel or Sci-Fi 'B' movie, except that this is not fiction or the future, this is fact and the present, and we are all living this outrageous and flagrant disregard for our basic human rights and freedoms, right now – and all in the guise of it being for our 'own protection.'
But are 'they' telling us the truth about just how deadly this virus is?  Staggeringly, we have incontrovertible proof that they are not!!  And what's probably more significant is that this is not hidden away in some dark corner of the Internet on a crazy 'conspiracy' website but is actually spelled out for us in plain English on the UK government's official website!  Don't believe us?  Just click on the link below and scroll down to 'Status of COVID-19''